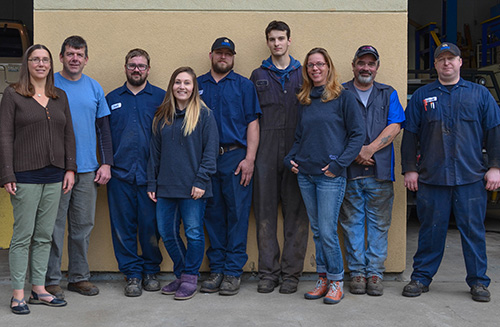 Customer service is our number one goal and we are here to ensure your experience with automotive repairs will be a positive one.
---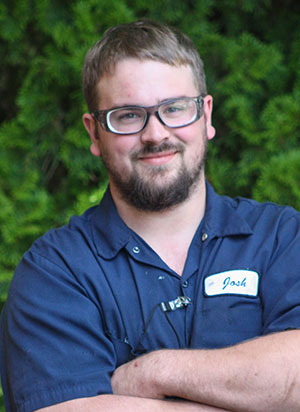 Josh Zahacy


Automotive Service Technician

Born in Salmon Arm and raised in Revelstoke since 1996, he joined Grizzly Auto on a high school apprentice program in 2011. Lucky for Grizzly Auto, Josh has never left and has since completed all of his Journeyman training in less than 5 years to become a fully licensed mechanic. In his spare time, Josh enjoys dirt biking in the summer, sledding in the winter, and hanging out with his fiancé Jesse and their beautiful dalmation dog, Penelope.

---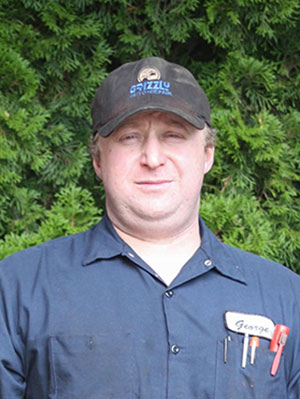 George Gough


Automotive Service Technician

George, originally from Stephenville Newfoundland, moved to Revelstoke in 1988 with his mother and two younger sisters. After some time in Revelstoke, George moved away briefly but returned in 1998 and has since called Revelstoke home. Never working in an automotive shop, George started with us strictly changing tires for the upcoming winter season in the fall of 2013. Move ahead 3 years and George has completed his first year apprenticeship in May 2016 and happily does not just work on tires anymore!

---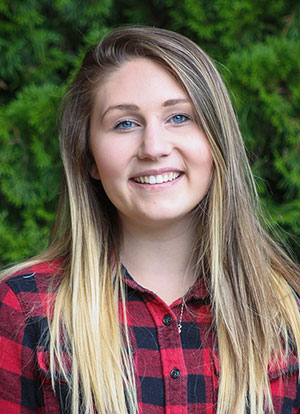 Jesse Holdener


Customer Liason

Jesse is as Revelstoke as it gets – born and raised here, she has recently bought a house with her fiancé Josh (our mechanic); works part time as an Educational Assistant in the School District and she even has her own photography business, Jesse Holdener Photography. Somehow in her spare time, we are lucky enough to have her work at Grizzly Auto and you will always find her smiling and chatting with customers in the front office. Jesse and Josh are saying "I do" to each other in 2018!

---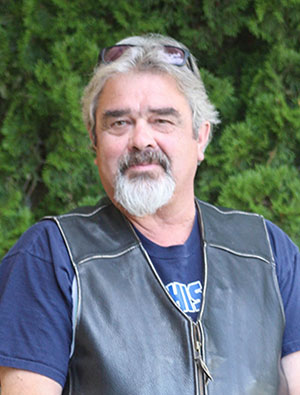 Bob Hedley


Manager of Maintenance

Bob (aka Back Alley Bob) started with Grizzly without even knowing it. Retired from CP Rail, Bob would pop over to our shop when he was out cruising on his bike and started sweeping the shop to fill some time in his day. Eventually, he became such a regular asset to Grizzly, that he ended up on the payroll and works part time maintaining the cleanliness of the shop. Whether winter, spring, summer or fall, you will find Bob riding around town on one of his many bikes.

---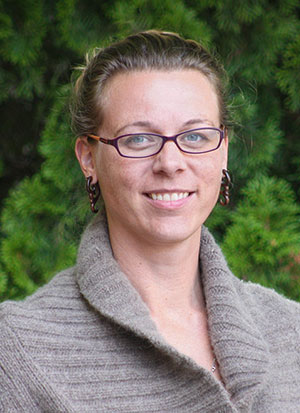 Lisa Campbell


Service Advisor

Lisa migrated to Revelstoke BC during the summer of 2014 with her husband Ed and their son Rogan. After spending 14 years in Vancouver/Richmond area they decided that it would be a great family decision to move back to the city where Ed went through his school years. Lisa started with Grizzly Auto in April 2016. The Campbell family is very active enjoying spending their time biking, hiking, playing soccer and socializing with friends.